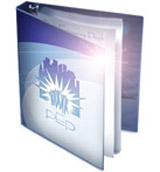 ---
PEP
Community Facilitator Training
---
NEXT PEP FACILITATOR TRAINING:  October 3 & 4, 2019
Please note days & location changes for this training only:  Thursday & Friday at Middlesex County Extension Center http://extension.uconn.edu/extension-centers/middlesex.php
For FY2016 50 new facilitators were trained in Miami, FL and Connecticut. For the FY2015 UConn PEP trained a total of 83 new PEP Facilitators, and PEP Community programs are running around the State of Connecticut, MA, NY, and Florida!
We are very proud of the work they are doing. Thank you.
PEP Facilitator Training is a 2-day training (Thursday-Friday) from 9:00-4:00, held at the Hartford County Extension Center (unless otherwise noticed) 270 Farmington Avenue, Exchange Building #4 – Suite 262 Farmington, CT 06032.  Cost: $200.00 per person.
Please check the photos from PEP graduations 2018 that have taken place around the State. Congratulations!
Check out more photos of PEP graduations and PEP Facilitator training on FB UConn Extension – 2PEP, Twitter, and UConn Extension Blog http://blog.extension.uconn.edu/
If you have any questions or would like to register please email: pep@uconn.edu
Article by Cathy T. Love:   Using Reflective Practice