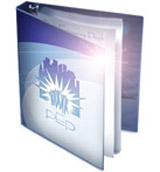 ---
PEP
Community Facilitator Training
---
NEXT PEP FACILITATOR TRAINING:  TBD

For FY2016 50 new facilitators were trained in Miami, FL and Connecticut. For the FY2015 UConn PEP trained a total of 83 new PEP Facilitators, and PEP Community programs are running around the State of Connecticut, MA, NY, and Florida!
We are very proud of the work they are doing. Thank you.
PEP Facilitator Training is a 2-days training (Thursday-Friday) from 9:00-4:00, held at the West Hartford Campus (unless otherwise noticed) 1796 Asylum Avenue, West Hartford CT 06117.  Cost: $200.00 per person.
Please check the photos from PEP graduations 2017 that have taken place around the State. Congratulations!
Check out more photos of PEP graduations and PEP Facilitator training on FB UConn Extension – PEP, Twitter, and UConn Extension Blog http://blog.extension.uconn.edu/
If you have any questions or would like to register please call: (860) 570-9012 or email: marilyn.diaz@uconn.edu
Article by Cathy T. Love:   Using Reflective Practice